Our story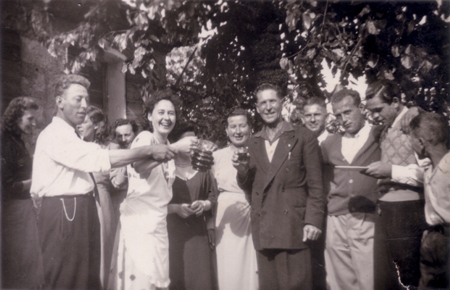 The rural tradition and the passion that binds us to the earth and its fruits, originates centuries ago.
At the turn of the 18th and the 19th centuries great, great grandfather Francesco Buffon from the beautiful land of Cison Valmarino moved to Castle Roganzuolo (TV), a picturesque village on the outskirts of Conegliano Veneto; it finds itself on a moraine hill in a sunny location, on one of the most beautiful terraces of Treviso. It is here that Francesco begins to shape his genuine passion and interest in the production of wine. It's just at the beginning of the 1900's that Francesco decided to devote some of his land to growing vines, gaining renown for the quality of the grapes produced.
From these early successes his commitment and love for the wine business emerge which continue in subsequent generations. Grandfather Querino, specialized in the production of wine and made it his main business. He passed on all his passion, experience and secrets of his ancient recipe to his only son Giorgio, who in 1965, actually built the old part (still visible) of the winery.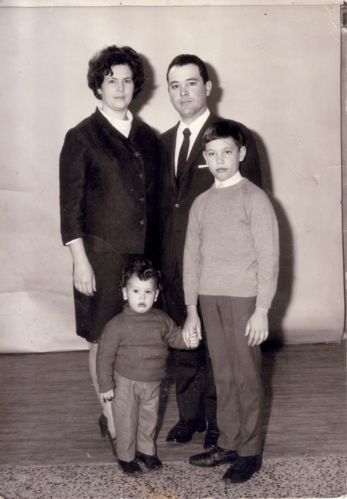 The deep roots of our love for wine are firmly anchored to this structure: known as "The Buffon Giorgio Farm ". It is from this passion that is born the desire to continually improve and to create new wines taking rigorous care to observe the teachings of our fathers. The type of wines produced from the very beginning were continued in the subsequent years until now, counting an increasing number of bottles produced whilst maintaining the craftsmanship and skilfully marrying tradition with new technologies. The focus is constantly placed on the quality of the product; the result of craftsmanship combined with technology, of family traditions combined with professionalism and passion combined with knowledge. Our wine is a genuinely crafted wine, which we personally control at every stage of production: from cultivation of the land to its packaging and for this reason we can guarantee its distinctive characteristic. It is also thanks to this long centennial memory that we can proudly offer wines of the Venetian tradition such as Prosecco.
Giorgio's children, Quirino and Cleris,(the current owners), flanked by their oenologist Maurizio Mazza, are central to the productive viability of the company. As well as Prosecco they also produce Chardonnay, Pinot Grigio, Sauvignon, Manzoni Bianco, and Verdiso among their white grapes and Cabernet Franc, Merlot, Marzemino and Castel Nero (fancy name given to an old vine) from red grapes. We sell our products directly from the winery and execute shipments to customers by request.
It is impossible to enjoy these wines without perceiving behind them the tradition and love of the very hands that have grown, known, and produced the wines. These hands have for fifty years protected the ancient secrets of the wines which they continue enthusiastically to bring out, each time, to those who have just discovered them.
Very good health to you all!