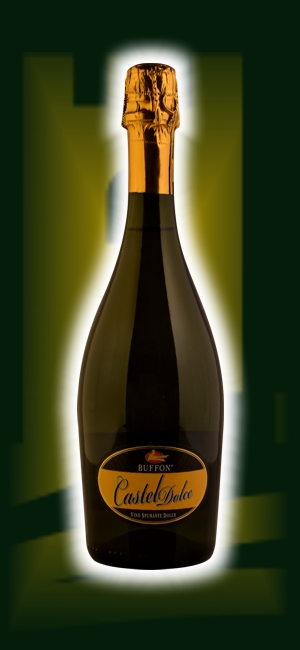 SPARKLING SWEET WINE "CASTEL DOLCE"
The "Castel Dolce" is derived from a blend of aromatic grapes produced on our territory and traditional gentle pressing.
The grapes are harvested a few days early in order to maintain a higher degree of acidity and to enhance the scent of flowers. The second fermentation takes place slowly with the "Martinotti" method.
It has a pale yellow colour with greenish reflections. It gives a floral aromatic and intense scent,. Delicate flavour and dry with a very fine and persistent perlage.
Goes well with chocolate desserts and pastries.
Serve chilled at 4-6 ° C in a goblet.