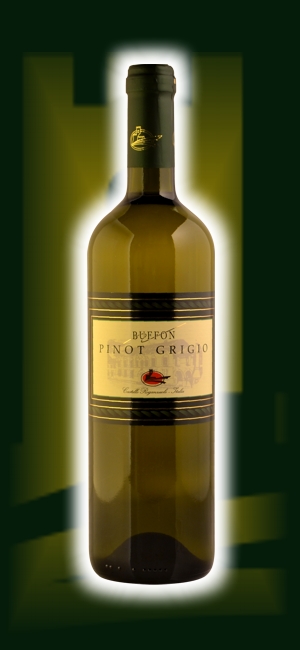 PINOT GRIGIO IGT VENETO
This grape has a small and compact cluster, with a coppery or "onion" colouring.
It is normally produced in "white" i.e. without contact with the skin in order to avoid an undesirable discoloration.
It finds in the terroir of the "Piave", an area where it best expresses its characteristics of a fragrant wine, but delicate and elegant, with a velvety flavour.
It accompanies most dishes and also seafood dishes.
Serve at 10-12 °C.