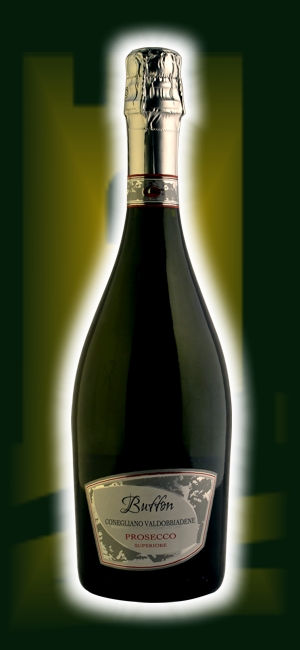 CONEGLIANO VALDOBBIADENE PROSECCO SPUMANTE SUPERIORE EXTRA DRY DOCG
From the DOCG territory of (Conegliano-Valdobbiadene) we get grapes that once they arrive in the winery are pressed gently with the use of a pneumatic press where we obtain various choices of must and only the "first pressing juice" will be used as the basis for the production of Prosecco Spumante; the latter is then fermented at controlled temperatures, thanks to the use of selected yeasts at controlled temperatures (about 17-18 ° C) in stainless steel containers. After fermentation, the new wine is decanted once and then remains some time on the lees. A final transfer and the beginning of re-fermentations in autoclaves (30-50 Hl capacity) takes place.
This is the Prosecco DOCG best known and loved for its characteristics, complex bouquet and softness on the palate.
APPEARANCE: a straw yellow with greenish colour and flawless clarity embroidered by a fine and incessant perlage.
NOSE: one notes an intense and persistent scent, with hints of white flowers of unripe fruit, Golden apple and pear.
TASTE: has a stable balance between flavour, smoothness and acidity. Stimulates the palate for savouring snacks or main dishes. It is slightly sweet and fresh, nicely thin and light in alcohol. It presents great softness, good length and a fruity finish. Because of its versatility it can, with the same ease, begin and end a meal, or cheer up every hour of the day.