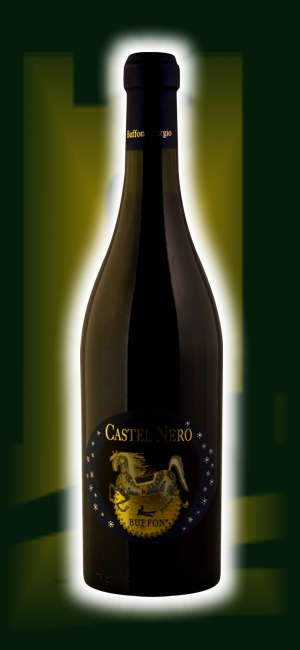 CASTEL NERO FROM AGED OAK BARRELS
We get this particular wine from an old vineyard of Pinot Noir grapes.
The contact between the skins and the must is very long, up to 14-15 days, resulting in a very dark colour, with purple reflections and a remarkable texture.
After this particular and careful vinification the wine is left to rest in small, 220 litre. barrels for a period ranging from 8 to 12 months, acquiring a hint of oak, which is complicated by the scent of blackberry and cherry.
On the palate you get hints of spice, musk, undergrowth, with a savoury flavour, strong, significant.
Accompanies red meats, both grilled and spit roasted. It is advisable to uncork 1-2 hours before serving at 20 °C. Can mature for five years and beyond.